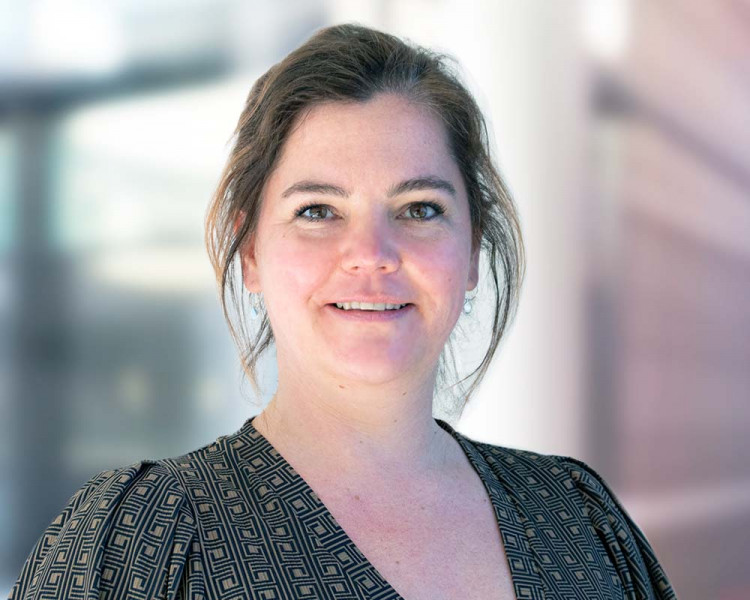 Joyce Bomers
Dr. Joyce Bomers is Technical Physician at the department of Medical Imaging at the Radboudumc.
She was one of the first pioneers obtaining her Master's degree in Technical Medicine at University of Twente in Enschede in 2009 and then she started working at the Radiology department of the Radboudumc. She learnt how to read prostate MRI's and how to perform in-bore biopsy. Together with prof.dr. Fütterer she introduced and implemented MR-guided oncological prostate interventions such as MR-guided cryoablation, Focal Laser Ablation and TULSA in the Radboudumc.
Joyce completed her doctoral research entitled "MRI-guided focal therapy in patients with localized (recurrent) prostate cancer" in 2017. Simultaneously, she completed a 2 year fellowship in Technical Medicine in 2016.
Nowadays, Dr. Bomers masters the complete pathway from diagnostics to focal treatment for localized prostate cancer. She reads >1000 diagnostic prostate MRI's every year and is an expert in in-bore biopsy. She has years of experience in performing MRI-guided cryoablation, Focal Laser Ablation and TULSA and together with a urologist she has set up a special consultation hour for focal therapy patients, in which she advices patients before and after focal treatment.
She is (co-)responsible for training (international) radiologists in reading multi-parametric prostate MRI and performing MRI-guided prostate biopsies. Since 2012 she has taught several radiologists from for example the Netherlands, France, Norway, Lithuania, the United States and Australia. In addition, she supervises Radiology-residents in the field of multi-parametric prostate MRI, she is co-promotor of 2 PhD students and supervises (Technical) Medicine students during their (research) internship (M2 and M3 internship).