This year, multiple MAGIC group members had the great opportunity to present their research at the Radiological Society of North America (RSNA) conference.
On Monday, Anindo Saha kicked off. On behalf of the PI-CAI organization, he shared the top 5 ranking AI algorithms for prostate cancer diagnosis and detection from the first phase of the PI-CAI challenge. His talk was covered in the Daily Bulletin of RSNA.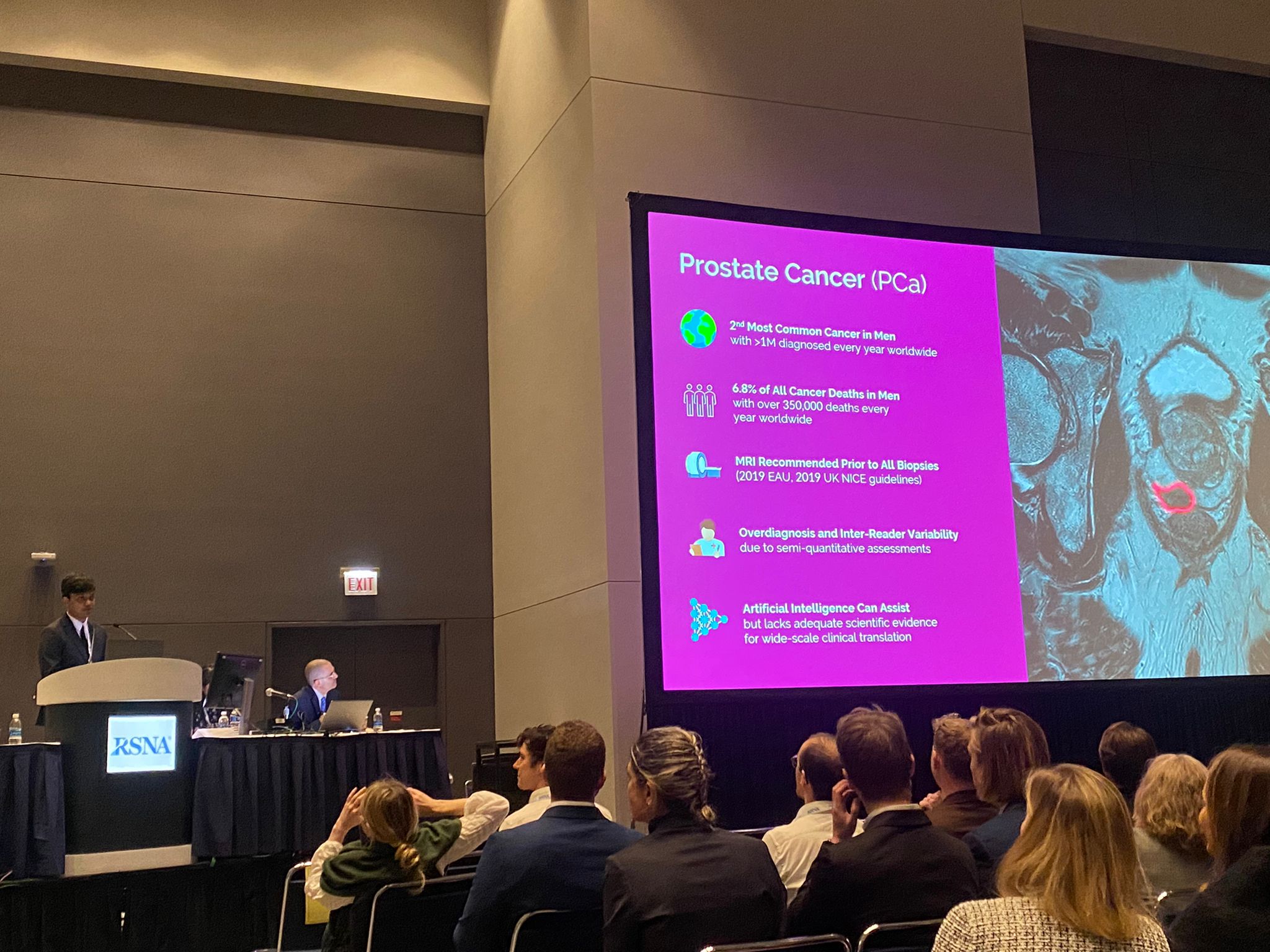 Later that day, Yvonne Wimper took the stage and presented the experiences of 10 years of MRI-guided cryoablation for 108 patients with local recurrent prostate cancer at RadboudUMC. Based on the results, she concluded that MRI-guided cryoablation is an effective and safe therapy for patients with recurrent local prostate cancer after radiation therapy.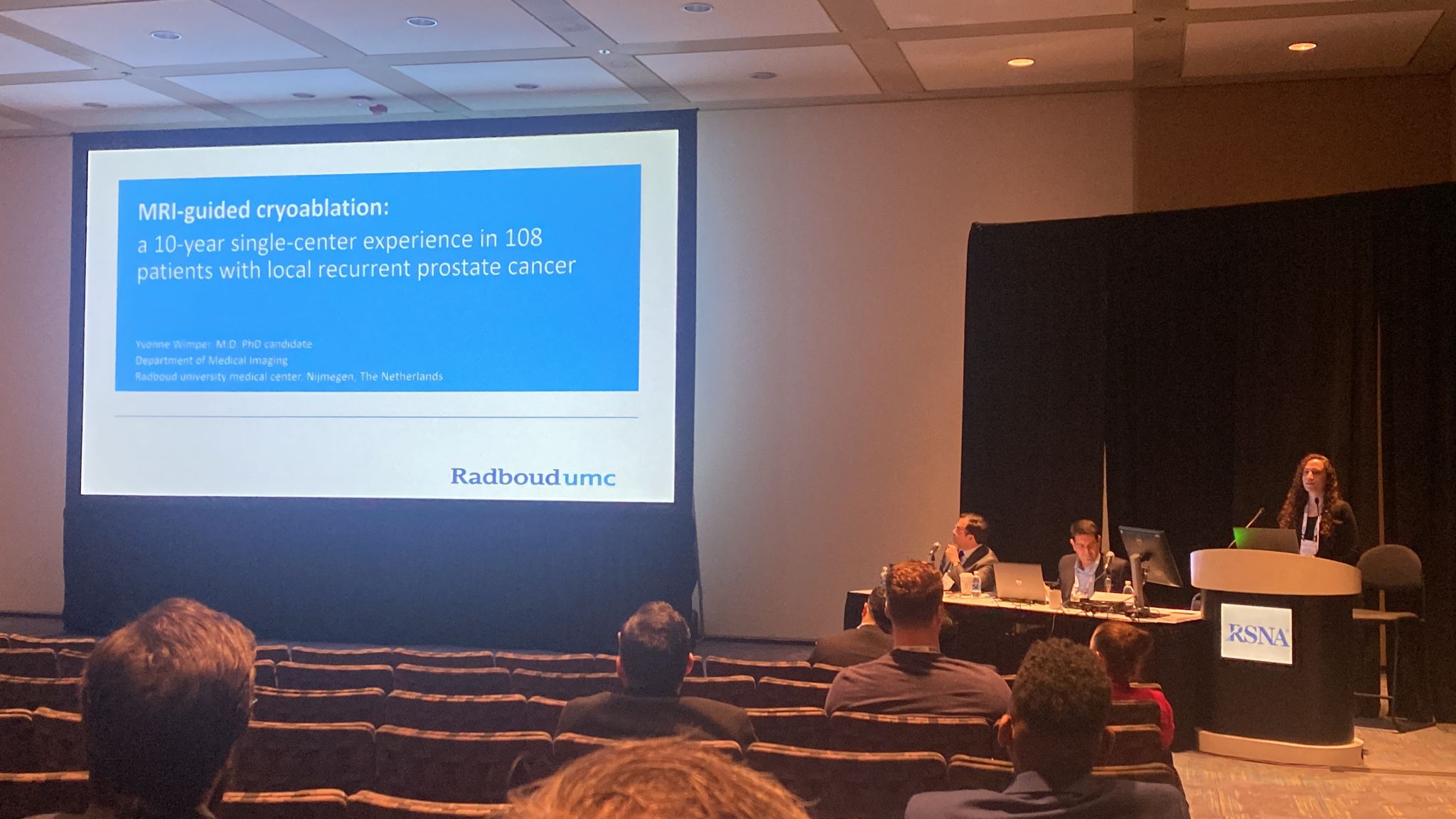 The week was concluded by a talk from Jurgen Fütterer, who presented on behalf of Annemarijke van Luijtelaar. The presentation covered long-term follow-up of men with negative MRI or negative targeted MR-guided biopsies (MRGB). Both prove to be reliable in excluding (clinically significant) prostate cancer.
To conclude, a great week and a great opportunity to show various research topics within our group!